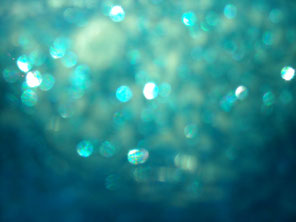 Yoga bug - Kelsey Crow, RYT200
The yoga bug first bit me when I read an article online about the many health benefits of a yoga practice. Then it really bit me several months later when I watched a video on YouTube called "Yoga by Equinox." I was living in Seattle and my roommate at the time suggested I watch it. In the short video, yogini Briohny Smyth executes an advanced practice full of inversions and arm balances on a mat in a beautiful minimalist loft in New York City.
Simply put, the video took my breath away. I felt like a whole new world was opening up before me—just on the other side of my fear of trying something new—in form-fitting clothing—in a room full of really fit strangers. And that's exactly how things felt for the next few months: I would go to a yoga class, feel excruciatingly self-conscious, swear off yoga entirely, and then go to another yoga class the next month with a small bit of hope. Repeat process.
I finally broke through my wall of fear and self-consciousness when I joined up with my boyfriend at the time to go to hot yoga together every week. The yoga room was so miserably hot and humid, and everyone looked so exhausted, I didn't care about how I looked to the other people in class. Plus, the pure physical exertion of ninety minutes of hard labor in that sweat chamber got me out of my head—possibly for the first time in my life. Such sweet, sweet release.
I was hooked, prepared to do whatever I needed to do to keep getting that feeling of tired, contented bliss. I switched to another hot yoga studio that focused more on the therapeutics and spirituality of yoga—and I stayed there nine months. I progressed from toppling out of balancing poses and having my legs instantly burn out in Warrior poses, into feeling strong and supple on my mat like Briohny Smyth in the video. As long as I wasn't analyzing and critiquing my body in the front mirror.  
I embarked on travel adventures at the beginning of 2016, gawking at yoginis in wonderful Crow poses and Headstands in Kona, Hawaii, taking delicious Yin classes with purple fleece blankets and Lavender essential oil in Prague, Czech Republic, and practicing at the same hot yoga chain in Portland that I had loved in Seattle. Then I moved back home to Boise in summer 2016 to be near my family and reconnect with my roots.
Within a few weeks of being back, I attended Shine for the first time, taking a Yin class from Jen Carr. I felt on top of the world afterwards and I gushed to my family over dinner about how I had found a yoga studio in Boise that combined elements from my favorite yoga studios around the world. Now, after two years of practicing yoga regularly and six months of teaching it, I feel closer than ever to achieving the element of grace, power, and reverence for one's own body that I witnessed in Briohny Smyth in her yoga video.
My body certainly doesn't look like hers and I can't do handstands (yet), but I am trying to imitate how she places her hands 'just so' next to her feet in Forward Fold during Sun Salutations, how she spreads her toes in the air for balance during inversions, does deep belly-breathing, and uses precise, mindful micro-movements to get in and out of advanced poses instead of jumping or jerking herself around on her mat. More than trying to achieve the perfect yoga body or an advanced practice filled with dazzling poses, I caught the yoga bug because I want to progress towards a constant element of grace, power, and self-respect in each movement of my precious and flawed body on the mat—and each movement off of it.