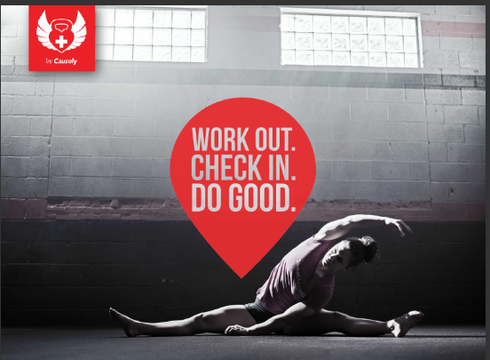 Starting today, every time you check-in on our Facebook page, your check-in will generate a donation to a great cause. The donation is made possible by our new partner, Sweat Angels.
Sweat Angels exists to help more people experience the joy of doing good. And together, we can make a major impact in the world, just by checking-in! 
August check-ins will help build schools with the nonprofit buildOn.  Every 6 check-ins = one brick.  This year buildOn will build its 1,000 school in impoverished countries to help raise the education and literacy levels to ultimately raise entire communities out of poverty.  
So, check in for every class you take at Shine, bring a friend, have them check-in too, so we can help change the world with buildON one brick at a time.